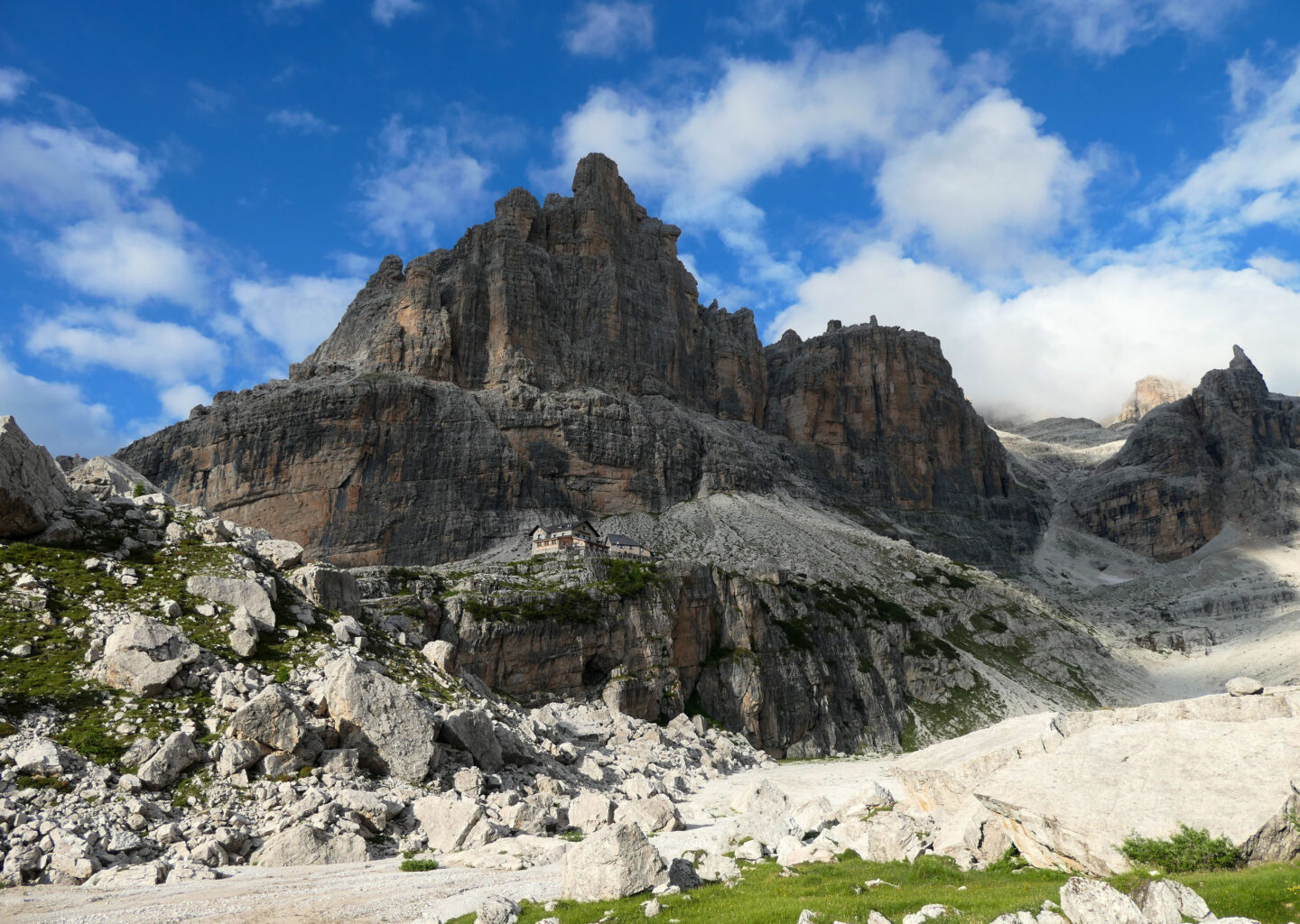 Useful information
Useful information for going to the mountains...
Clothing
In the mountains, weather conditions change very quickly, so clothing must be impermeable (to water and wind), thermal and modular, as well as light, comfortable and robust.
Shoes
For excursions, even on easy trails, we recommend hiking boots with Vibram soles.
The rucksack
Based on our experience, we can say that the rucksacks of the people who come with us to the mountains often have an excessive weight and many times it turns out that they are filled with superfluous objects and lack what is indispensable. All items, except the ice axe, should be placed in the rucksack, starting with the things you are supposed to use less frequently.
Water bottle
A water bottle with a screw cap is the most practical and ecological container (there are no disposable containers) for carrying liquids in the rucksack. In the mountains, you need to drink a lot and the sensation of thirst should be prevented because it indicates dehydration of the body, which will certainly have a negative effect on physical performance. Very often water, especially from melting snow, has to be mineralised with soluble salt preparations.
First aid
In addition to medication for particular personal problems, it should consist of the following materials: a large elastic bandage, a large roll of plaster, a large cotton bandage, some sterile gauze and disinfectant tissues.
Small items
A head torch with an alkaline battery is essential to be able to leave when it is still dark and to move around easily in a shelter. A small, sharp knife is always useful. When staying overnight in a refuge, a sleeping bag is an intelligent solution for those who do not want to sleep in blankets.