Via ferrata Rino Pisetta
It has been described as one of the most difficult via ferrata in Italy, almost like a climbing! With few stirrups for the feet, it requires a little attention to find the natural supports and good physical ability to lift yourself up the cable along the polished slabs.
The exposure and the view over Lake Toblino and the Sarca valley are worth all the effort.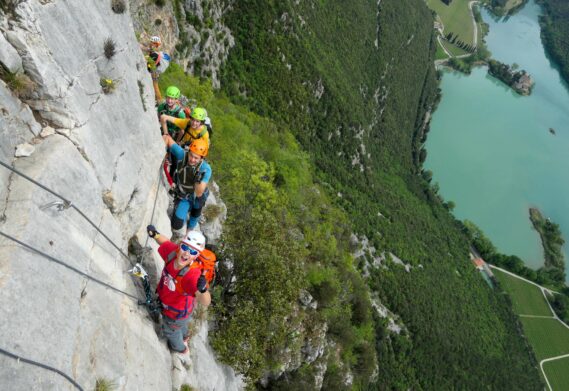 Season
primavera, autunno
Included
Service and guidance of a certified mountain guide for the whole duration of the experience
Mountaineering equipment (harness, helmet, via ferrata set, crampons)
Individual fee
150 €/per person
2 people
Meeting point at the Guides' office or in the village of Sarche.
From the village of Sarche, we follow a steep path in about 1 hour to reach the starting point. The ferrata begins immediately with a vertical section; we get up quickly from the ground and soon enter the heart of the wall, a comfortable ledge allows us to rest, then we leave for a beautiful slab above the village of Sarche. The final part is more supported and a beautiful ridge leads us to the summit, about 3 hours from the base.
We descend towards the village of Rango and in about 1.30 h we will return to Sarche.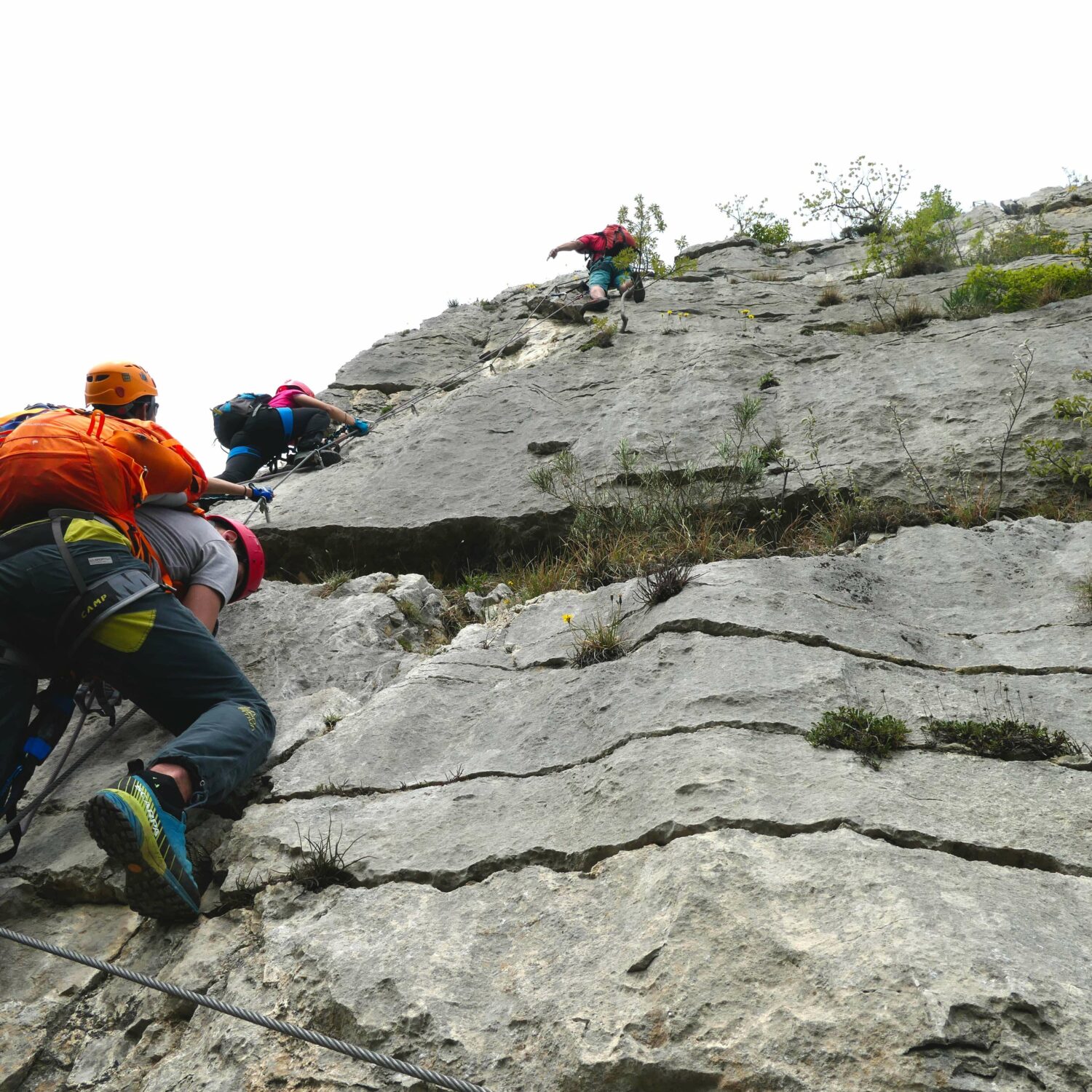 Equipment required
Sportswear and trekking shoes, backpack with water and snacks