Tosa peak – Via Normale
Beautiful mountaineering excursion to the queen peak of the Brenta Dolomites with its 3173 m.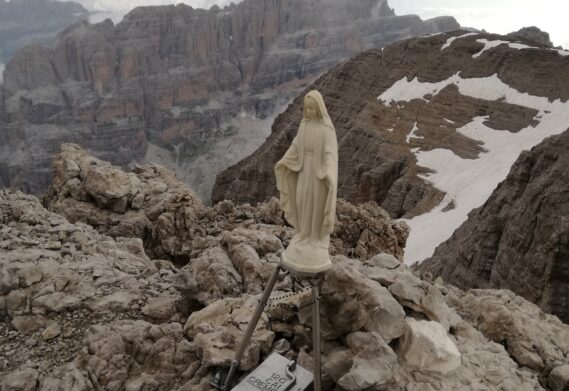 Location
Brenta Dolomites
Included
Service and guidance of a certified mountain guide for the whole duration of the experience
Possible supply and use of equipment which is not available to participants (crampons, harnesses, ropes, carabiners, etc.)
Individual fee
250 €/per person
2 people
200 €/per person
3-4 people
Day 1
Meeting with the guide at 7pm at the Tosa-Pedrotti hut, briefing, dinner and equipment check.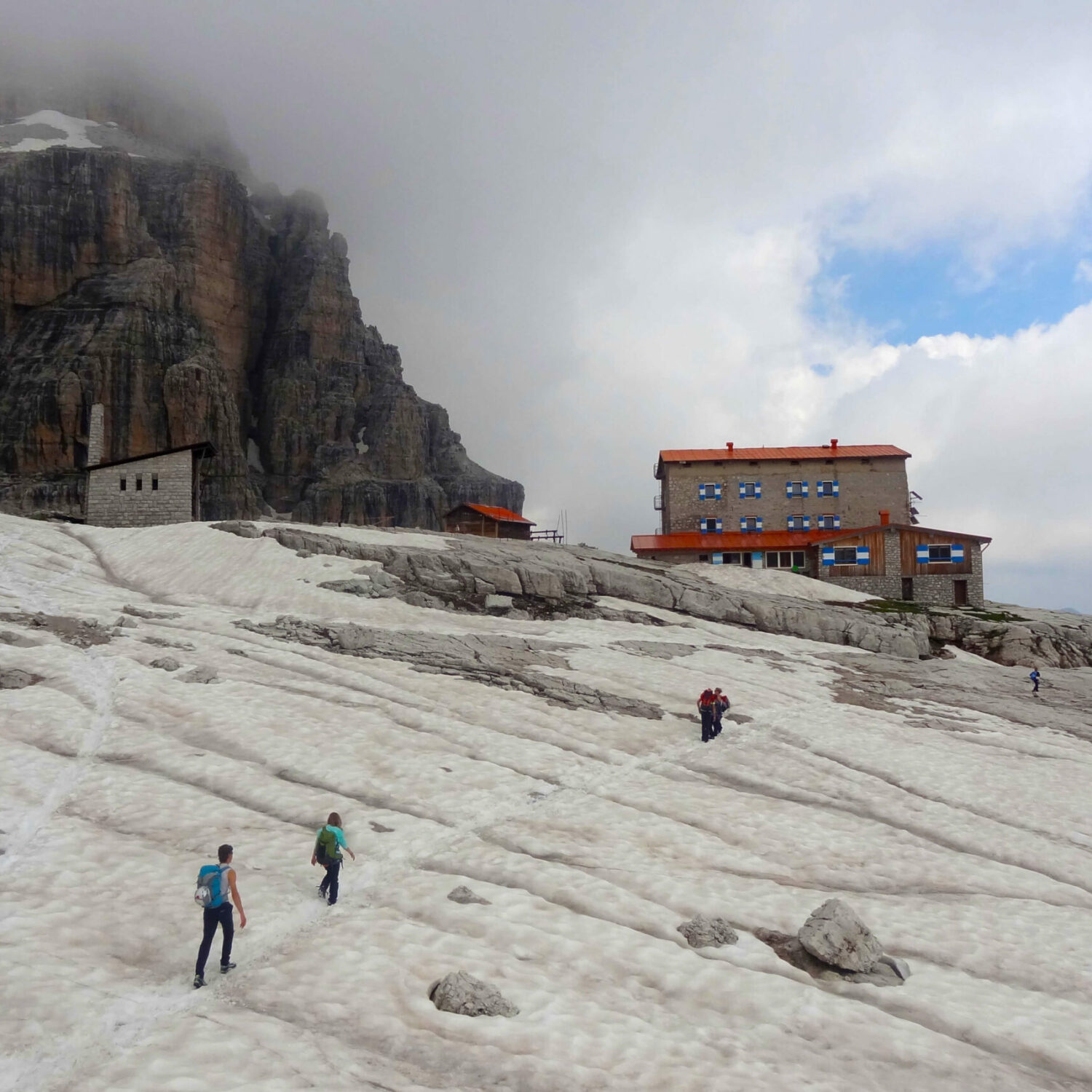 Day 2
Leaving from the Tosa-Pedrotti refuge (2465m) early in the morning, admiring a wonderful sunrise, we climb up following path n.358 to reach the start of the via normale. From this point, after being tied up, we will face the most difficult part of the climb (20 metres of climbing of difficulty II°). Continuing with some climbing steps of difficulty I° we will arrive on Tosa peak (3173m): a beautiful trip in a dolomitic environment with unique panoramas over the Brenta Dolomites and all the Dolomites, and towards the west on the Adamello-Presanella group.
Descent to Tosa-Pedrotti refuge (2465m), lunch break, then down to Brentei refuge, Casinei refuge and then Vallesinella (1511m). We return to Madonna di Campiglio by bus.