Malghette lake
A beautiful trail in one of the most stunning corners of the Presanella mountain range, inside the Adamello Brenta Natural Park, leading to Malghette lake, a crystal-clear stretch of water with a wonderful view over the Brenta Dolomites.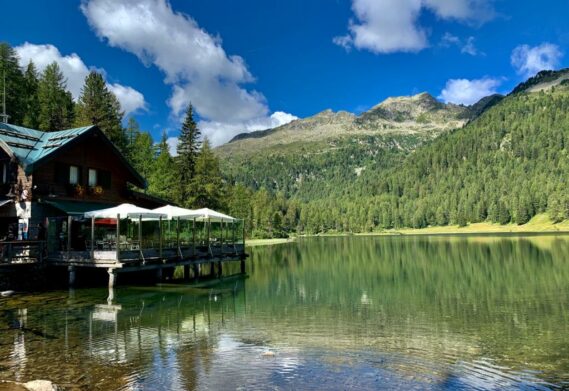 Location
Madonna di Campiglio
Included
Service and guidance of a certified mountain guide for the whole duration of the experience
Individual fee
10 €/per person
If you are staying at a partner hotel
Meeting point at the Alpine Guides office in Madonna di Campiglio. With the Pradalago cable car we reach the homonymous refuge.
With a flat and downhill path, among clearings and woods we reach the Malghette lake, the largest lake in the Presanella group. After lunch (possibility of a packed lunch or lunch at the refuge) the tour continues through the Genziana forest to the Zeledria hut and then back to Madonna di Campiglio.
Simple excursion that develops in a variegated and relaxing environment.
Height difference: + 0 m – 500m.