Falculotta pass
Thrilling and panoramic trekking in one of the most beautiful corners of the Presanella group.
The excursion takes place in a wild and rarely visited environment where animals, especially chamois and marmots, can often be seen.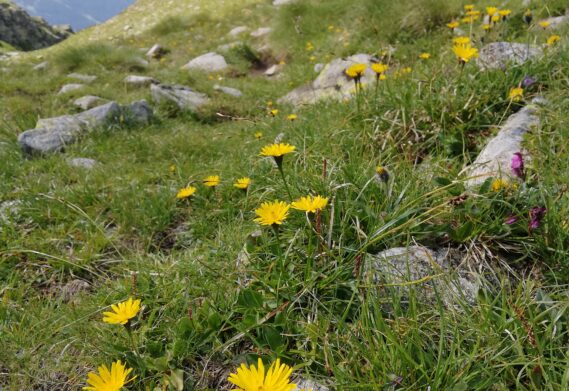 Location
Presanella Group
Included
Service and guidance of a certified mountain guide for the whole duration of the experience
Individual fee
10 €/per person
If you are staying at a partner hotel
Meeting point at the 5 Laghi cable car departure point at 8.30 a.m.
Ascent by cable car to the 5 Laghi refuge. From lake Ritorto we climb to the Falculotta pass and then descend down to Valchestria hut, following tracks through meadows and rocks.
The extraordinary view over the Brenta group fully repays the effort involved in the climb.
Excursion of medium difficulty.
Difference in height: about 400 metres.