Dolomiti Panorama tour
A fascinating three-day tour to discover the beauty surrounding Madonna di Campiglio "the pearl of the Dolomites".
It is known worldwide for the variety of its landscapes, being the watershed between the Dolomites and the glacial alps.
A variety of landscapes, glacial lakes, pastures and granite contrast with spectacular dolomite rock formations and a distinctive lunar landscape.
Excellent typical refuges and delicious food are the main features of this relaxing trek in an unspoilt alpine environment.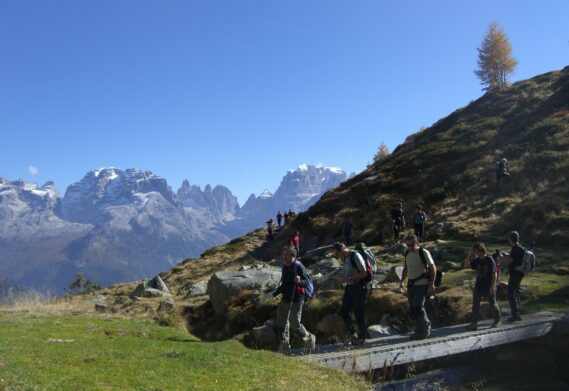 Location
Madonna di Campiglio
Included
Service and guidance of a certified mountain guide for the whole duration of the experience
Day 1
Meeting at our office in the centre of Madonna di Campiglio.
In the morning we start our hike through the alpine woods, with the aim of reaching the beautiful Malghette lake, located in a spectacular environment.
A cosy refuge is located on the lake shore where we will spend the night.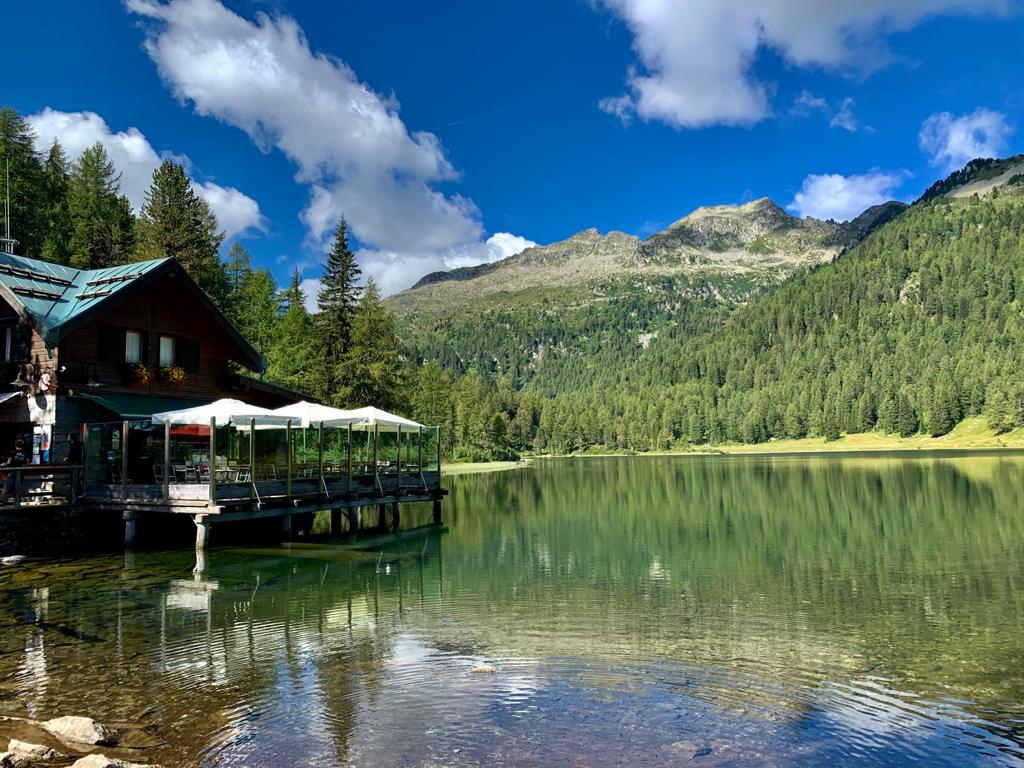 Day 2
From the Malghette lake we set off along the trail known as the Tre Laghi trail, which is characterised by its unspoilt environment.
This route runs along a series of small alpine lakes with crystal clear waters, where the silhouettes of the Artuic, Nambino, Laste and Zeledria peaks are reflected.
After reaching and crossing the Tre Laghi pass, the view opens up over the entire Presanella massif.
At this point we descend towards the enchanting Nambino lake, where we find the homonymous refuge, our base for the night.
Day 3
From lake Nambino we head uphill along the Cinque Laghi trail, a must for the scenery and breathtaking views over the nearby Brenta Dolomites.
In the afternoon we return to Madonna di Campiglio.