Casinei – Brenta Alta
Very interesting excursion to one of the most beautiful corners of the Brenta Dolomites.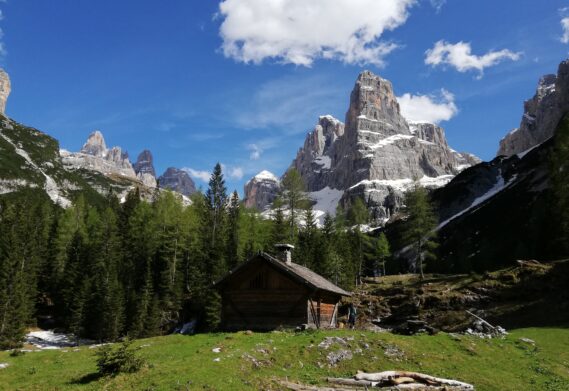 Location
Brenta Dolomites
Included
Service and guidance of a certified mountain guide for the whole duration of the experience
Individual fee
10 €/per person
If you are staying at a partner hotel
Meeting point at the Guides' Office at 8.30 am.
Departure by own means to Brenta valley at Pian delle Bore. Ascent to Brenta Alta hut, Violi path, Casinei refuge, Vallesinella middle waterfalls, Brenta Bassa, Pian delle Bore. Return to Madonna di Campiglio.
Excursion of medium level. Total hours 6/7. Packed lunch.