Campanile Basso – Via Normale
"Superb monolith of incomparable audacity, which rises mighty between Brenta Alta and Campanile Alto" this is how Campanile Basso was described in the guidebook G.Buscaini – E. Castiglioni. This is the symbolic mountain of the Brenta Dolomites, climbed for the first time in 1899 by Austrian alpinists Otto Ampferer and Karl Berger.
The normal route presents difficulties of IV+, very exposed and panoramic.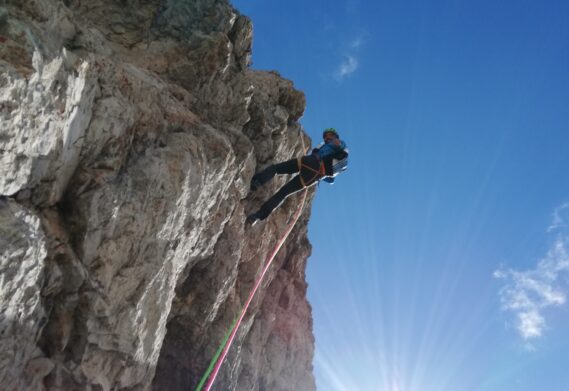 Location
Brenta Dolomites
Included
Service and guidance of a certified mountain guide for the whole duration of the experience
Mountaineering equipment (harness, helmet, climbing shoes)
Individual fee
270 €/per person
2 people
Day 1
Meeting at the Alpine Guides office, transfer to Vallesinella and ascent to the Tosa-Pedrotti refuge, dinner and overnight stay.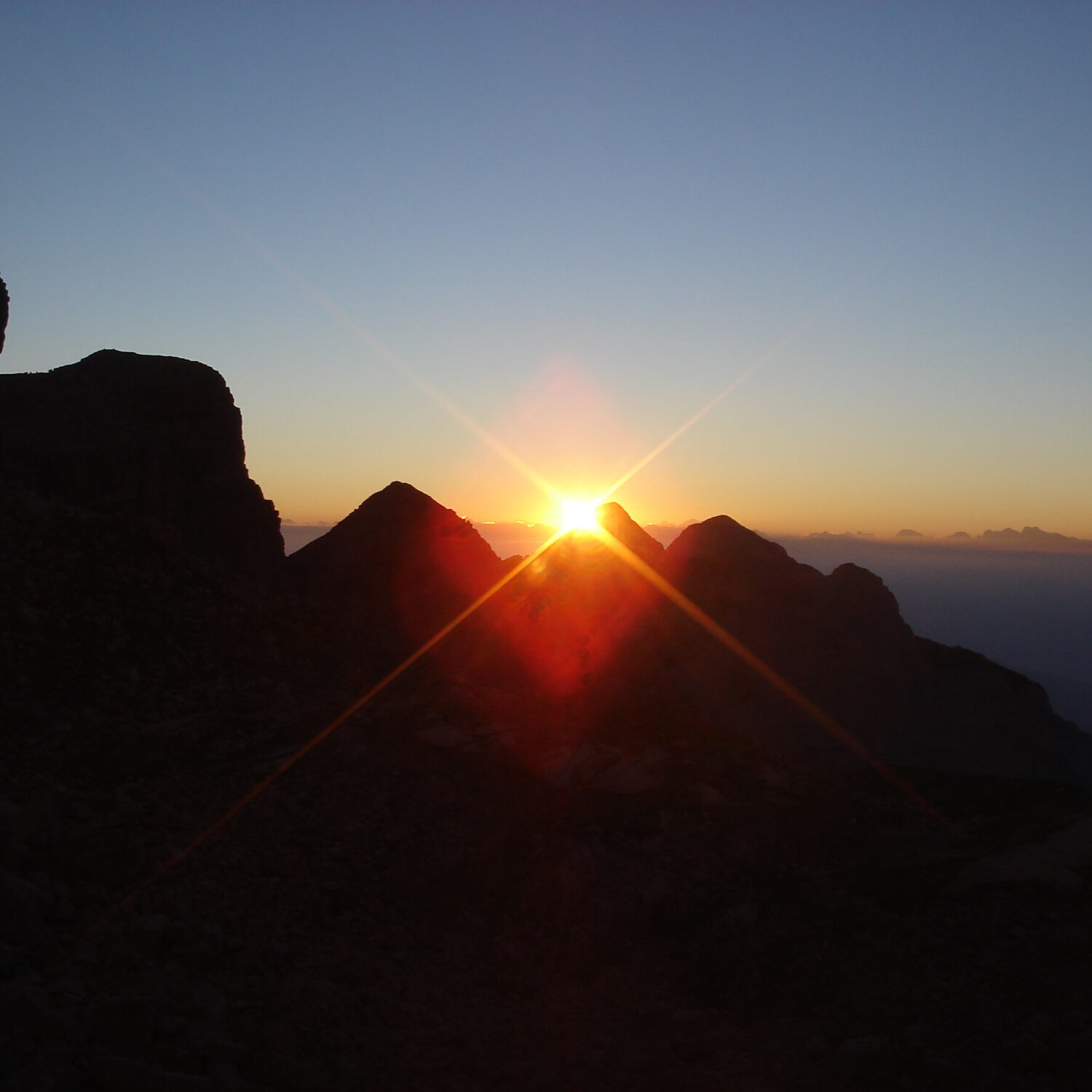 Day 2
From the Tosa Predrotti refuge, we set off early in the morning for the Bocca di Brenta: from there, following the Central Bocchette ferrata, we reach Bocchetta del Campanile Basso, where the normal route begins.
At this point begins the real climb: we follow the normal route, looking for the weak points of the Campanile's walls, we climb on all sides and ascend sections of great historical and mountaineering interest such as the Pooli wall, the road, until we reach the Ampferer wall and then the summit (2888 m – maximum difficulty IV+), always on excellent rock.
From the summit, after the usual photo, we will return to the Campanile Basso with a series of amusing abseils, then we descend the via ferrata and then we follow the path to the Brentei refuge, to Casinei and then to Vallesinella (1511 m), returning to Madonna di Campiglio by bus.