Ambiez peak – Tosa peak crossing
Mountaineering ascent in the heart of the Brenta Dolomites; the classic excursion will allow you to reach two of the most representative peaks of this mountain group.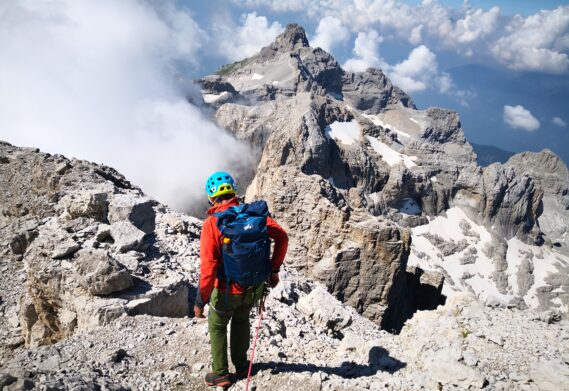 Location
Brenta Dolomites
Included
Service and guidance of a certified mountain guide for the whole duration of the experience

Mountaineering equipment (harness, helmet)
Individual fee
550 €/per person
2 people
Day 1
Ascent to the XII Apostoli refuge, following the Castiglioni ferrata to the Agostini refuge (5-6 hours, with a positive height difference of 1200m).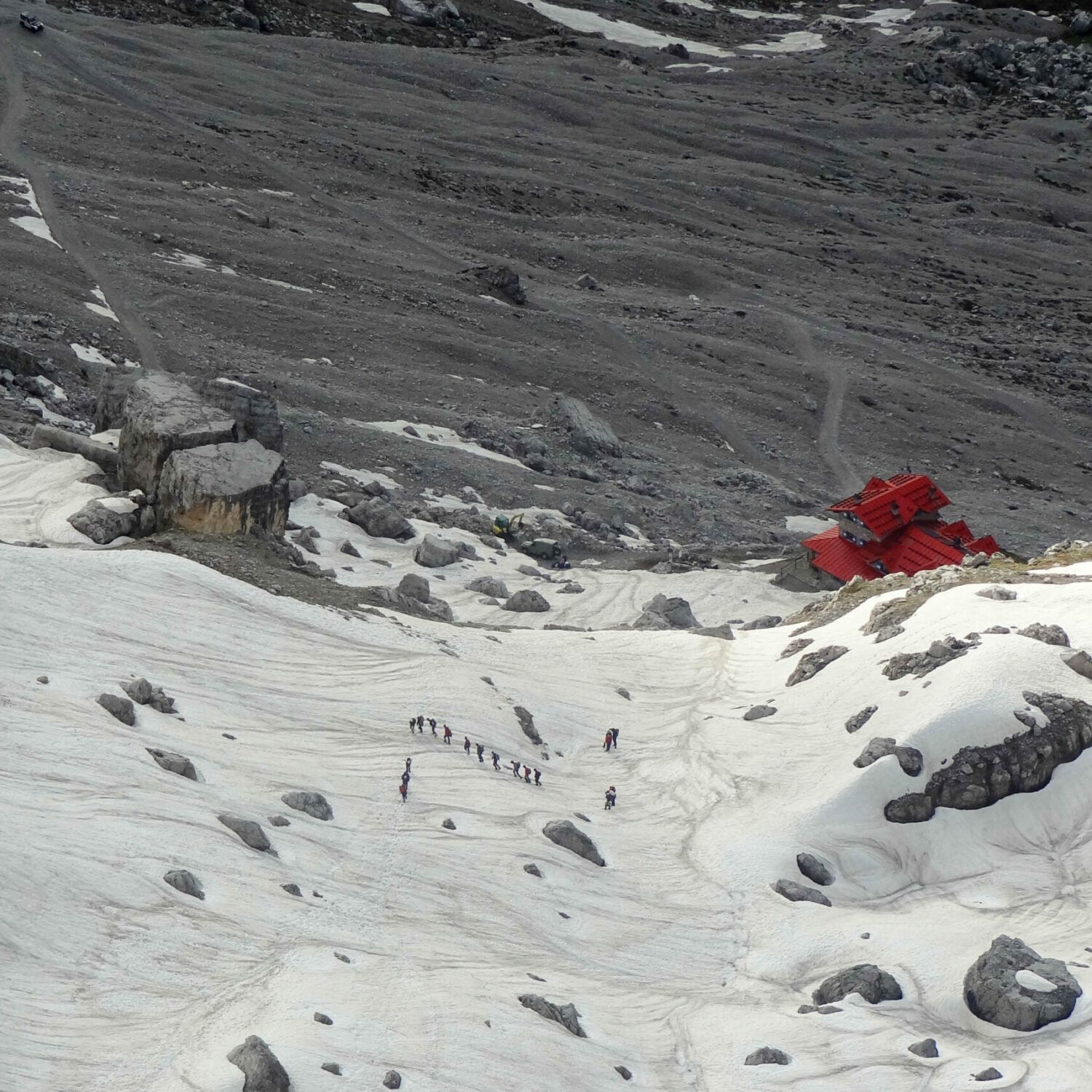 Day 2
Ascent along the normal route to the Ambiez peak (3102m – it takes about 3 hours from the refuge) with a maximum difficulty of grade III and often grade I and II. The descent follows the same route with a few short abseils to return to Agostini refuge where we will spend another night.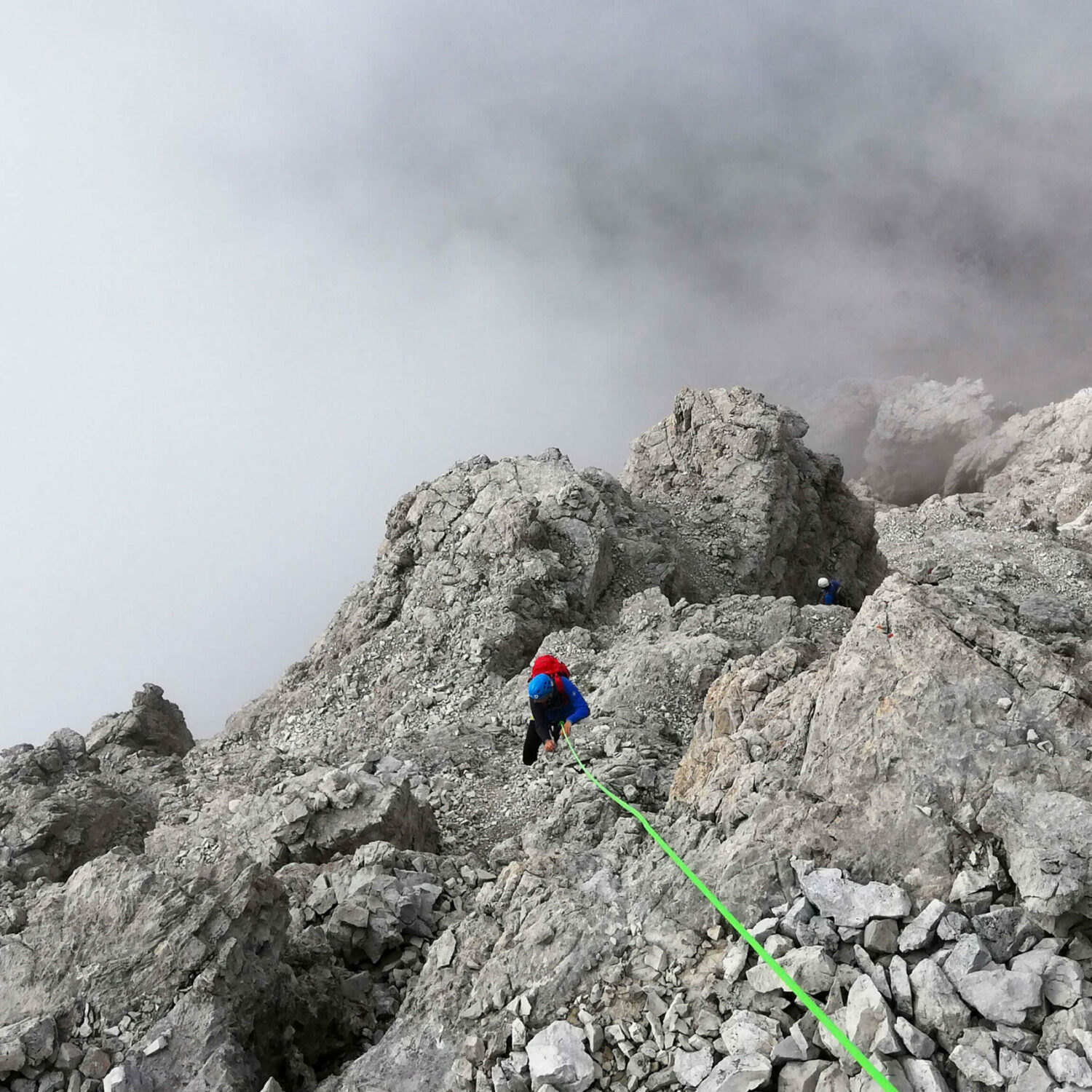 Day 3
We climb up to Tosa peak (3173m) along the Migotti via (max. difficulty II+ but mainly I and II grade) and then we descend on the opposite side of the mountain along the normal route, facing a few rope descents, reaching the Pedrotti refuge and then passing by the Bocca di Brenta and descending through the valley to the Valesinella refuge. From this point, we can take public transport or taxis to return to the starting point in Pinzolo.
It is also possible to reach the Agostini refuge from San Lorenzo in Banale, shortening the time required on the first and third day.