5 Lakes tour
A classic and very scenic hike in the Presanella group to discover the 5 Lakes in a beautiful landscape.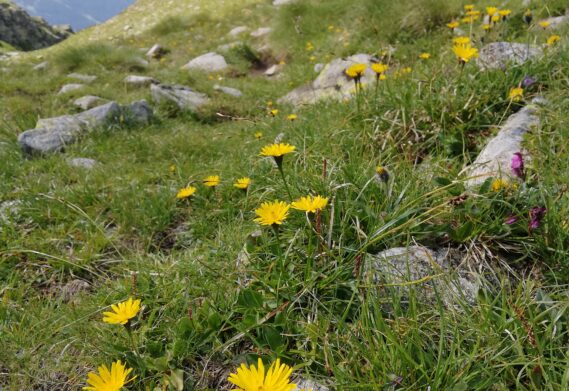 Location
Presanella Group
Included
Service and guidance of a certified mountain guide for the whole duration of the experience
Individual fee
10 €/per person
If you are staying at a partner hotel
Meeting at 8.30 a.m. at the ticket office of the "5 Laghi" cable car; briefing & ascent by cable car to the 5 Laghi refuge.
From 5 Laghi refuge (2065m), where we can admire a unique view over the Brenta Dolomites, following path 232 we reach Ritorto lake (2059m). From this point, with a climb of about 300 metres, we reach Ritorto pass (2277m).
Leaving from the pass, with a series of fun ups and downs, we first reach lake Lambin (2326m), then lake Serodoli (2387m) and lake Gelato (2387m) where we will stop for lunch. From lake Gelato we return to lake Serrodoli and then descend to lake Nero (2241m), the last of the 5 Lakes. From lake Nero we descend to the "Busa dei Cavai" and then to lake Nambino and back to Madonna di Campiglio.
Excursion of medium difficulty.
Height difference in ascent: 300 m. Height difference in descent: 1000m.
Duration: 5/6 hours.
Packed breakfast.